English Country Dancing – Back by popular demand!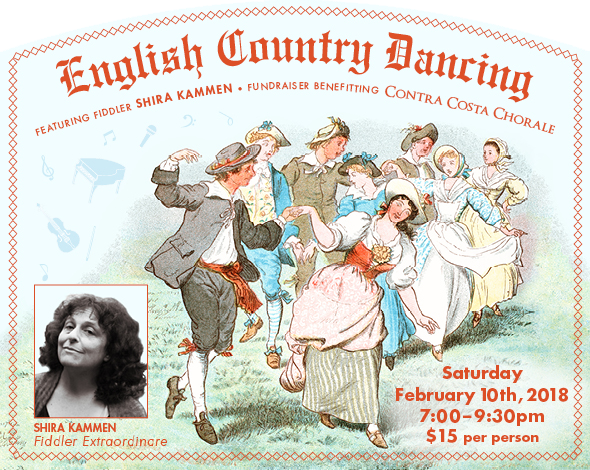 LOCATION
Hillside Community Church
1422 Navellier St,
El Cerrito, CA 94530
Come dance to the infectious fiddling of Shira Kammen, with Charlie Hancock (piano, accordion), Jim Oakden (winds, plucks, more) with dance caller David Newitt. An evening of fun and frolic, song and dance, that will benefit the Contra Costa Chorale. There will be singing of ballads, rounds, madrigals & other related music—and refreshments! Wine and non-alcoholic beverages will be available for purchase. No experience or partner necessary!
You say you've never heard of English Country Dancing? You're in good company, since many people are unfamiliar with it. But if you've watched Pride and Prejudice on tv, or seen Sense and Sensibility or Emma at the movies, you have indeed seen it. But fear not—English Country Dancing (ECD) is not the obscure relic you might think it to be! While this traditional form of dance has been around for several hundred years, it's still thriving today.
If you can walk, and know the difference between left and right, you already have the basic knowledge you'll need. Partners are not necessary; you can come by yourself and be assured of dancing, since the tradition is to change partners for each dance. Think social and friendly, and informal. No special clothing is needed, other than clean, soft-soled shoes or sneakers.


TO RSVP, OR FOR MORE INFORMATION
ccchorale@att.net
510-255-0703
---
Did you enjoy the Chorale's Fall 2017 concert? If you would like to learn more about Morten Lauridsen, composer of our central piece, "Lux Aeterna," you might want to watch Michael Stillwater's documentary about this amazing artist: http://thegreatsong.net/portfolio_page/shining-night/.
---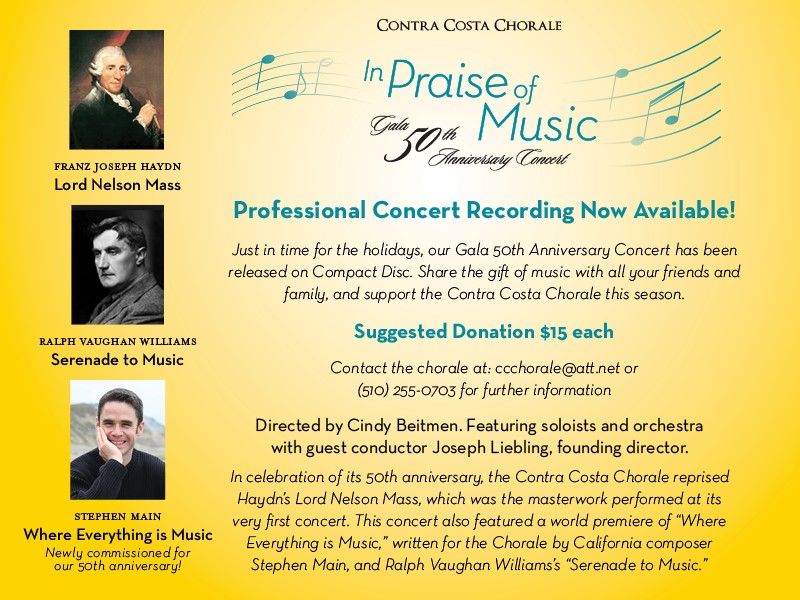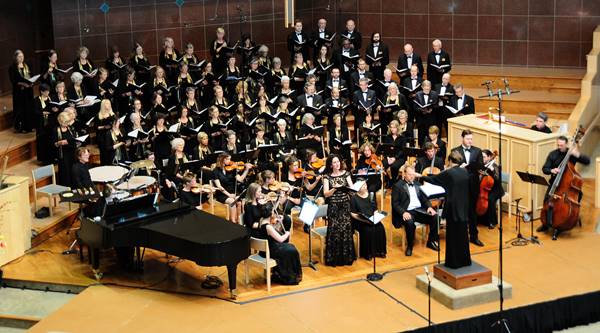 For any donation to CC Chorale of $15 or more, we will send you a CD copy of our Gala 50th Anniversary Concert as a thank you gift!