Did you enjoy the Chorale's Fall 2017 concert? If you would like to learn more about Morten Lauridsen, composer of our central piece, "Lux Aeterna," you might want to watch Michael Stillwater's documentary about this amazing artist: http://thegreatsong.net/portfolio_page/shining-night/.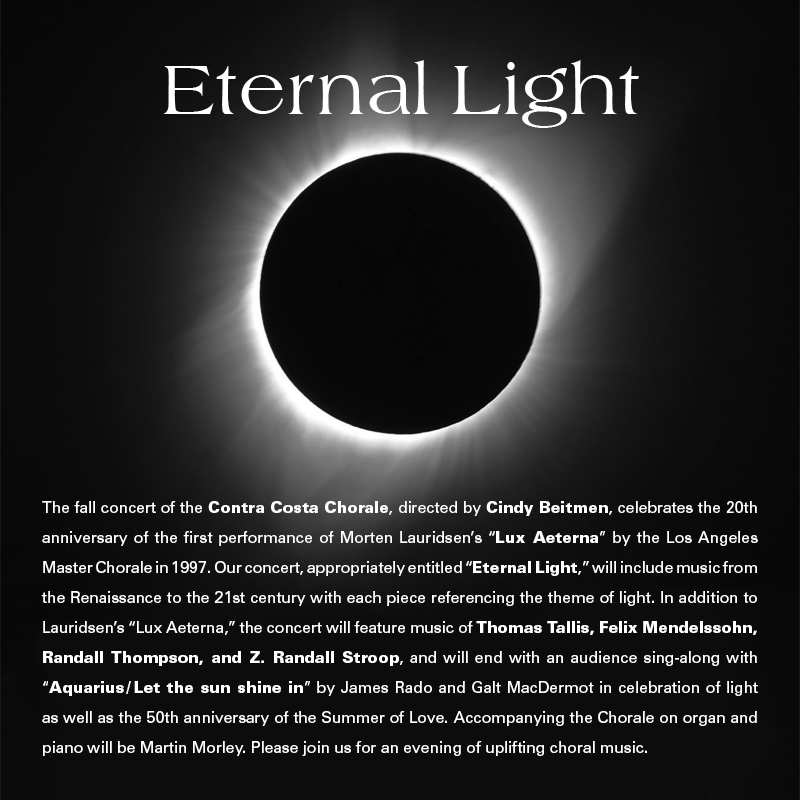 The Lux Aeterna for chorus and chamber orchestra or organ was composed for the Los Angeles Master Chorale and its Maestro Paul Salamunovich, who premiered the work at the Dorothy Chandler Pavilion on April 13, 1997. Each of the five connected movements in this choral cycle contains references to 'Light' assembled from various sacred Latin texts. I composed Lux Aeterna in response to my Mother's final illness and found great personal comfort and solace in setting to music these timeless and wondrous words about Light, a universal symbol of illumination at all levels—spiritual, artistic and intellectual.
– Morten Lauridsen
Waldron Island, Summer, 2008
Since its premiere in 1997, Lux Aeterna has been performed countless times throughout the world in either the orchestral version or that with organ accompaniment (the organist performs from a separate organ part, not from the choral/orchestral reduction score). The Contra Costa Chorale's performance will be with organ accompaniment.
---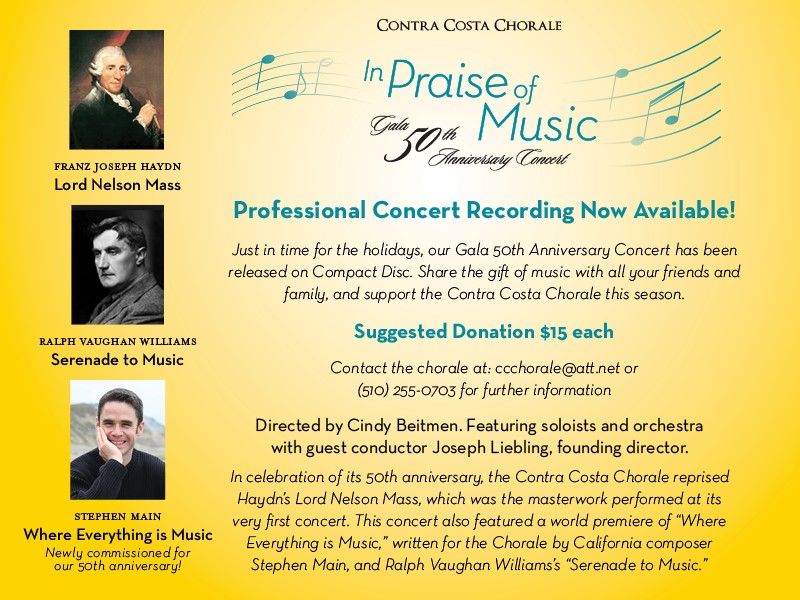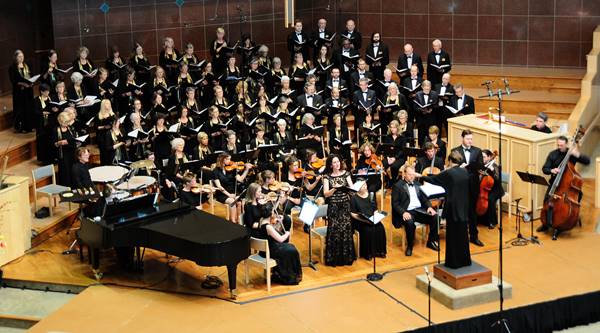 For any donation to CC Chorale of $15 or more, we will send you a CD copy of our Gala 50th Anniversary Concert as a thank you gift!