Cindy Beitmen, Director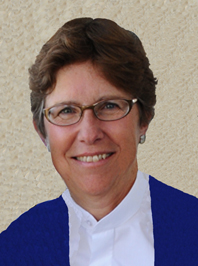 Cindy Beitmen began her career singing opera in the Washington, D.C. area. After six years of teaching, singing, and conducting in Vienna, Austria, she moved to Seattle, where she began specializing in early music. Cindy received her Master of Music degree in vocal performance from the University of Washington, during which time she performed as soloist with the Seattle Chamber Singers, Broadway Symphony, Vancouver Early Music Festival, and the Early Music Society of the Islands in Victoria, B.C. Performance opportunities led her to New York City where she sang with Pomerium, the Virgin Consort, Symphony for the United Nations, Ensemble Fortuna based in Boston, and the British ensemble Circa 1500. As a member of the New York Ensemble for Early Music, she toured throughout the U.S. in the medieval liturgical drama Herod and the Innocents and performed the Resurrection Play of Tours at the New York Cloisters. She taught voice and vocal diction at Northern Arizona University and currently directs the college choir and early music vocal ensemble at Mills College. In addition, she is the music director at St. Albert Priory in Oakland, director of the Contra Costa Chorale, and is founder and director of the Women's Antique Vocal Ensemble, which specializes in music of the medieval, Renaissance, and Baroque periods.
Cara Bradbury, Accompanist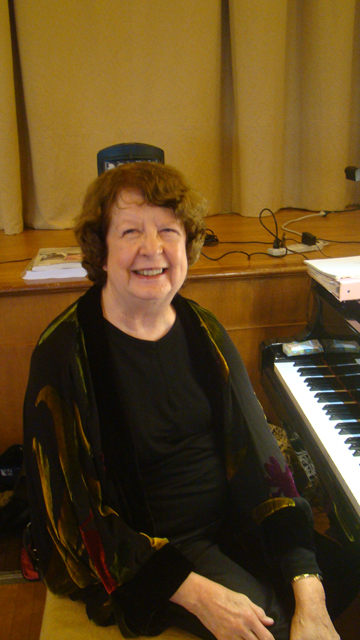 Cara Bradbury holds a B.A. in Music Composition from Mills College, where she studied with Darius Milhaud and Leon Kirchner. Her piano instructors have included Margaret Thompson, Naomi Sparrow, and Nathan Schwartz. Cara has worked for many years in dance and theater.  She toured and performed nationally for several years with the Lewitzky Dance Company as Music Director/Accompanist, Resident Composer, and sound technician.  She has performed those functions, as well as teaching music courses related to Dance and Theater, in many colleges and universities throughout California. She was with the Theater and Dance Department at UC Berkeley for almost forty years and currently continues to accompany dance classes and choir at Mills College. She has worked with numerous singers and instrumentalists, choruses, churches, and opera companies over the years. Some highlights include several productions by the West Marin Chorus and Orchestra of her Christmas cantata, "The Foretelling," in the early 1980's, and serving as rehearsal accompanist and orchestral musician for Trinity Lyric Opera's production of Vaughan Williams'  "The Pilgrim's Progress" at Lesher Center in Walnut Creek in 2006.   Her current main church employment is at St. Joseph/Mission San Jose in Fremont. She has been the accompanist for the Contra Costa Chorale since 2004.