Sepp Hammer – Baritone soloist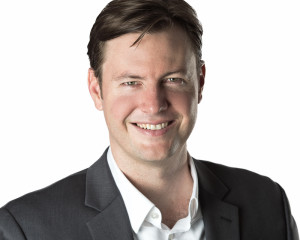 Sepp Hammer's voice has been described as "powerful" (BostonEdge) and as showing "warm baritone gravity" (The Boston Globe). Recently with the California Bach Society, he has appeared as soloist in Charpentier's Le reniement de Saint Pierre, Zelenka's Missa Votiva, and Bach's cantata Aus der Tiefe rufeich, Herr, zu dir. Other concert engagements include Rutter's Mass of the Children with Solano Symphony, Zelenka's Gloria with Chora Nova, Vaughan Williams' Five Mystical Songs with Contra Costa Chorale, and, with various ensembles, Charpentier Messe des Morts, Schütz Symphoniae Sacrae, Bach Magnificat, Bach B Minor Mass, Schubert Mass in G Major, Brahms Requiem, Fauré Requiem, and Duruflé Requiem.
In recent seasons on the opera stage, Sepp has appeared as Pistol in Verdi's Falstaff with Cinnabar Theater, the Speaker in The Magic Flute with Pocket Opera, Malatesta in Donizett's Don Pasquale with North Bay Opera, and in the role of Wagner in Gounod's Faust with Opera San Jose. His opera roles also include Escamillo in Carmen, Aeneas in Dido and Aeneas, the title role in Don Giovanni, Schaunard in La Bohème, Falke in Die Fledermaus, John Proctor in The Crucible and Count Almaviva in Le Nozze di Figaro.
Sepp holds a master's degree in Vocal Performance from New England Conservatory. His training also includes the young artist programs on the Central City Opera and Opera New Jersey.
Rita Lilly – Soprano soloist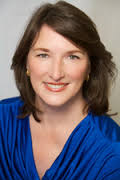 Rita Lilly is familiar to audiences in oratorio, recital, and opera, but most notably for her performances of baroque and early music. She has been lauded by The New York Times for "possessing a voice of strength, clarity, and virtuosity" and by the S.F. Classical Voice for "having a pure, silvery voice with plenty of color." Ms. Lilly is a native New Yorker and has appeared as a featured soloist with the American Boychoir, American Classical Orchestra, American Symphony Orchestra, Artek, Bachworks, Bach Aria Group, Clarion Music Society, Concert Royal, Rebel, Trinity Church Concerts Series, and the New York Consort of Viols, among others. As the soprano soloist of the Waverly Consort, she toured throughout the U.S. and abroad. Ms. Lilly has been featured on live broadcasts on New York's WNYC, WNCN, National Public Radio, and Radio-Canada; and made her N.Y. Weill Recital Hall debut in Pergolesi's Stabat Mater with Collegium. Since coming to the Bay area, Ms. Lilly has been a soloist with the Albany Consort, American Bach Soloists, AVE, Bay Choral Guild, Berkeley Early Music Festival, California Bach Society, Chora Nova, Les Graces, Magnificat Baroque Ensemble, Musicsources, New Music Works in Santa Cruz, Pacific Bach Project, S.F. Concert Chorale, S.F. Renaissance Voices, and Sacramento Baroque. Her recordings include three with the Waverly Consort on EMI; Handel's and Vivaldi's Dixit Dominus with the American Boychoir on Musical Heritage; Scarlatti's St. Cecilia Mass on Newport Classic; Sowerby's Medieval Poem on Naxos; a German Baroque Christmas with American Classical Orchestra on Musicmasters; and Orff's Carmina Burana with the S.F. Concert Chorale. Ms. Lilly was the Music director for St. Jerome Catholic Church in El Cerrito from 2005-2009 and is now in her second year as Music Director of the Lafayette Christian Church in Lafayette, Ca. She also serves on the faculty of the San Francisco Early Music Society.
Skye Atman – pianist
Skye Atman performs regularly as pianist with Bay Area soloists and ensembles and is a highly regarded vocal coach and accompanist. She was Music Director of Oakland Opera Theatre for ten years and has worked with many other opera and musical theatre companies. She is currently the orchestral pianist and répétiteur for the Mendocino Music Festival, serves on the faculty at St. Mary's College, and is the pianist for the women's vocal ensemble Tapestry. After completing her graduate studies in collaborative keyboard arts at USC, she worked as a freelance musician in Los Angeles and London before moving to Berkeley, where she lives with her Steinway and her Macintosh. A long-time Apple fan, Skye recently published her first novel—The Book of Jobs: what Steve is doing on The Cloud, available virtually everywhere.
Cara Bradbury – pianist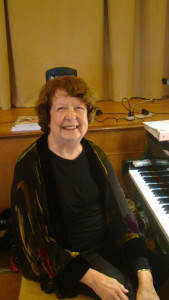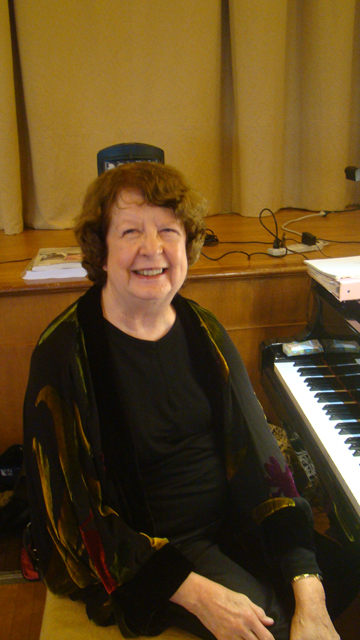 Cara Bradbury holds a B.A. in Music Composition from Mills College, where she studied with Darius Milhaud and Leon Kirchner. Her piano instructors have included Margaret Thompson, Naomi Sparrow, and Nathan Schwartz. Cara has worked for many years in dance and theater. She toured and performed nationally for several years with the Lewitzky Dance Company as Music Director/Accompanist, Resident Composer, and sound technician. She has performed those functions, as well as teaching music courses related to Dance and Theater, in many colleges and universities throughout California. She was with the Theater and Dance Department at UC Berkeley for almost forty years and currently continues to accompany dance classes and choir at Mills College. She has worked with numerous singers and instrumentalists, choruses, churches, and opera companies over the years. Some highlights include several productions by the West Marin Chorus and Orchestra of her Christmas cantata, "The Foretelling" in the early 1980s, and serving as rehearsal accompanist and orchestral musician for Trinity Lyric Opera's production of Vaughan Williams's "The Pilgrim's Progress" at Lesher Center in Walnut Creek in 2006. Her current main church employment is at St. Joseph/Mission San Jose in Fremont. She has been the accompanist for the Contra Costa Chorale since 2004.